With Jonathan, I felt completely accepted and honoured for who I am while being gently, yet boldly, guided to explore deeper openings into awareness and understanding. It was a truly enriching experience. —S.A., Nevada City, CA
Come with me on a journey through one-on-one Questing and Personal Consulting to reclaim your childhood joy and create your own template for successful, conscious living.
Learn new ways to rediscover your own values and rhythms lost or denied under the stresses of life.

Explore simple yet profoundly useful processes to shift energy disturbances and self-judgments.

Heighten your appreciation of yourself and set meaningful, new intentions.
---
UPCOMING EVENT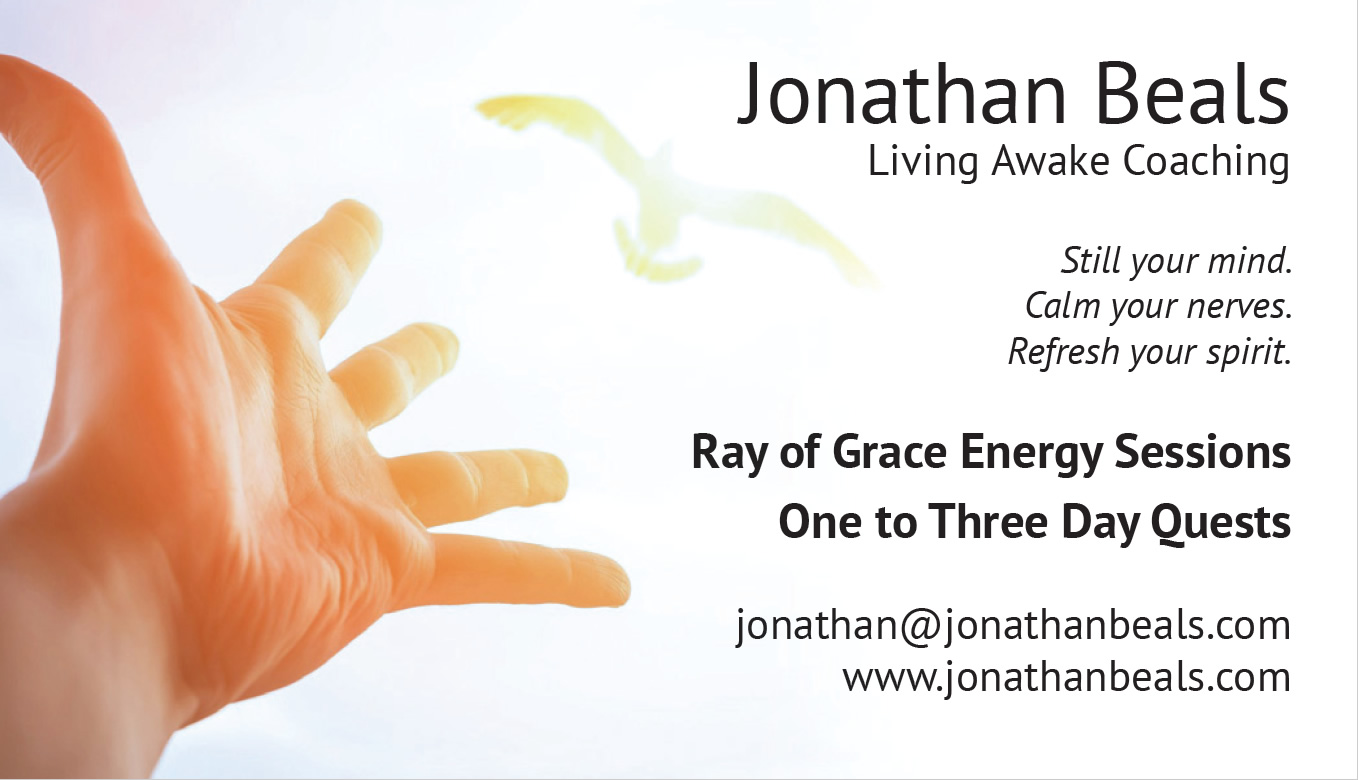 If you are in Victoria, British Columbia for
April 7th, 8th & 9th, 2017
join me at
ROOT VICTORIA
, a rich, experiential three day event that weaves together a deeper connection to self, nature and community. I will be sharing
Ray of Grace healing sessions
:
Still your mind
Calm your nerves
Refresh your Spirit
The Spirit of Grace meets us where we are, yet does not leave us where it found us. Through a focus of loving presence over your chakra, endocrine and skeletal systems, grace purifies your energetic body so your spiritual world and physical world recognize their oneness. In my healing work I rely heavily on the instinctual agreement of body elemental intelligence and use silence and sound (chant or instruments ) for you to achieve this oneness.
-Jonathan
Click here for more about Root Victoria!
---
SHARED STORIES & ARTICLES